European League of Footbal – week 13: typy / picks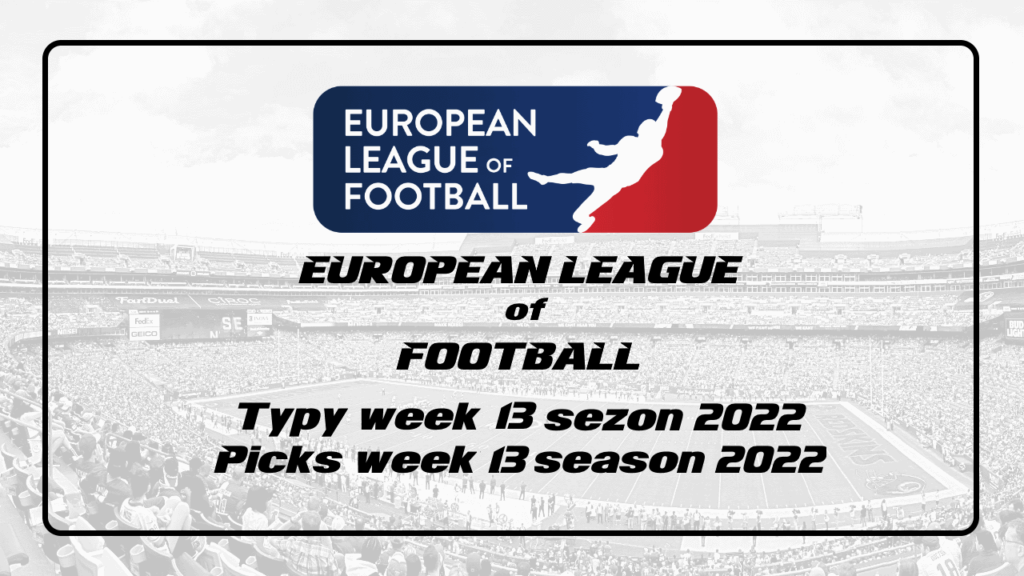 W dwunastej kolejce European League of Football poprawnie wytypowałem 5 zwycięzców. Co dodatkowo cieszy to trafione oba mecze, które obstawiłem.
---
In week 12 of the European League of Football, I correctly picked 5 winners. What additionally makes me happy is that both matches I bet was correct.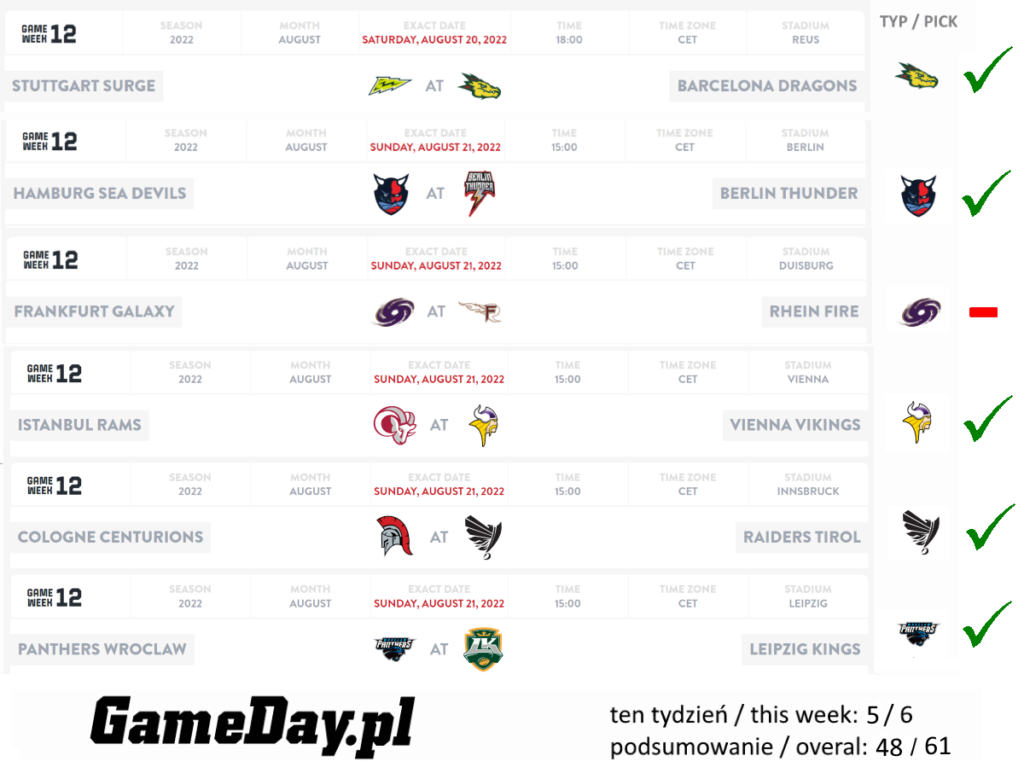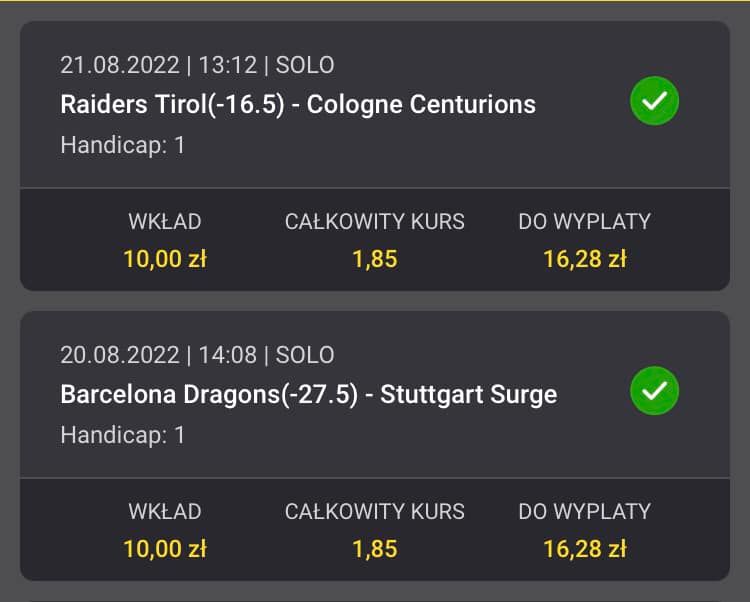 Week 13
Kolejka numer 13 będzie miała ogromne znaczenie jeśli chodzi o awans do fazy play off. Najciekawiej zapowiada się starcie Galaxy – Raiders, choć pojedynki Rams – Thunder czy Vikings – Dragons również powinny przynieść wiele emocji i dobrego futbolu. Poniżej moje typy na week 13 European League of Football.
---
Week 13 will be very important when it comes to advancing to the play-offs. The Galaxy – Raiders game looks the most interesting, although Rams – Thunder or Vikings – Dragons, should also bring a lot of emotions and good football. Below are my picks for week 13 of the European League of Football.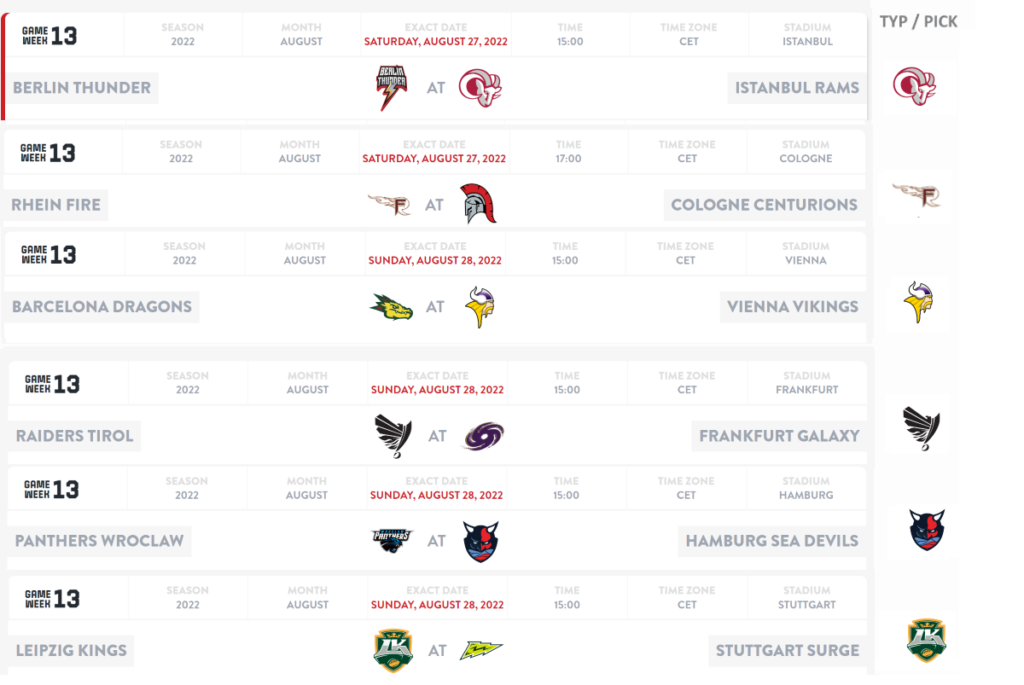 ______________________________________________
Jeśli podobają Ci się materiały, które przygotowuję możesz wesprzeć GameDay przez Patronie. Dla Patronów oczywiście przygotowałem nagrody. Szczegóły znajdziecie pod tym linkiem: https://patronite.pl/GameDayPL